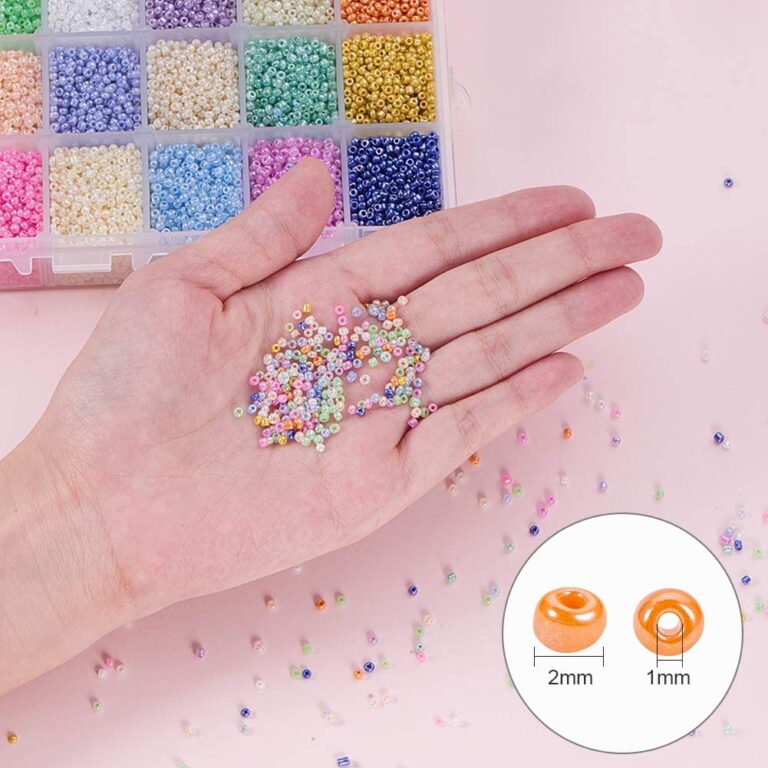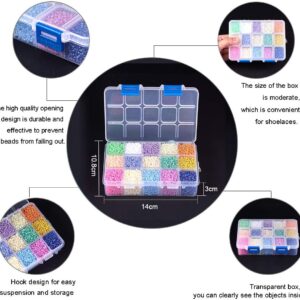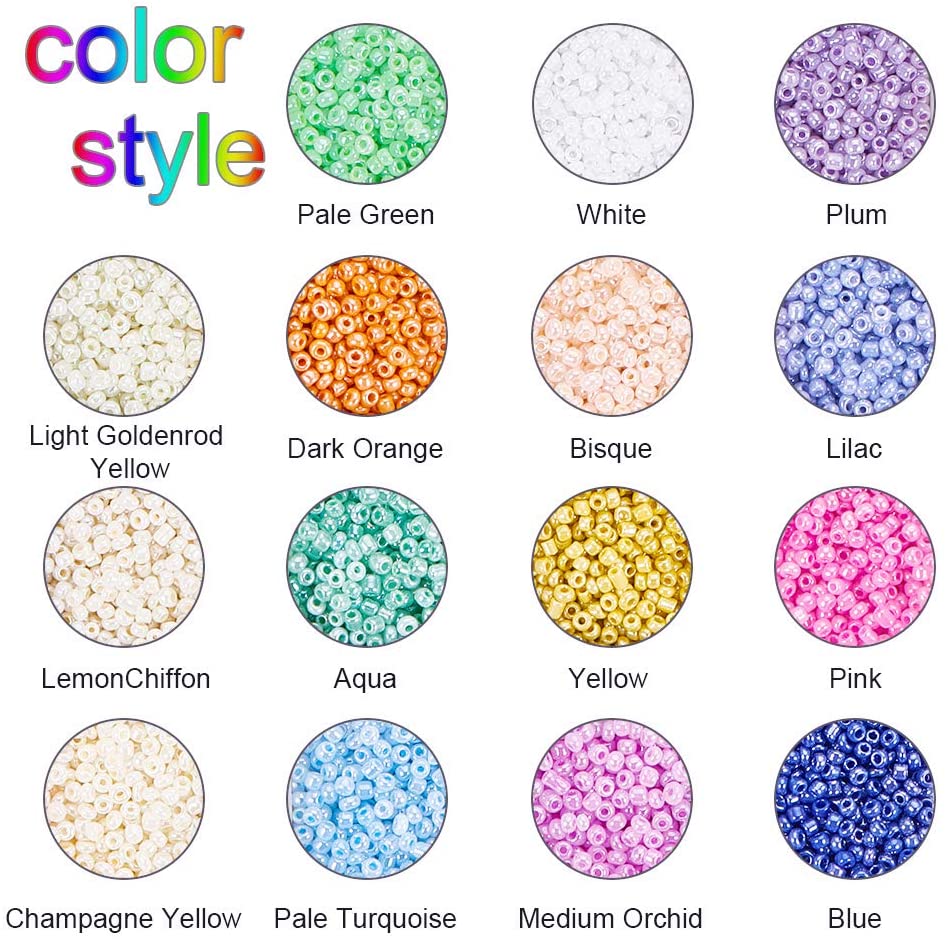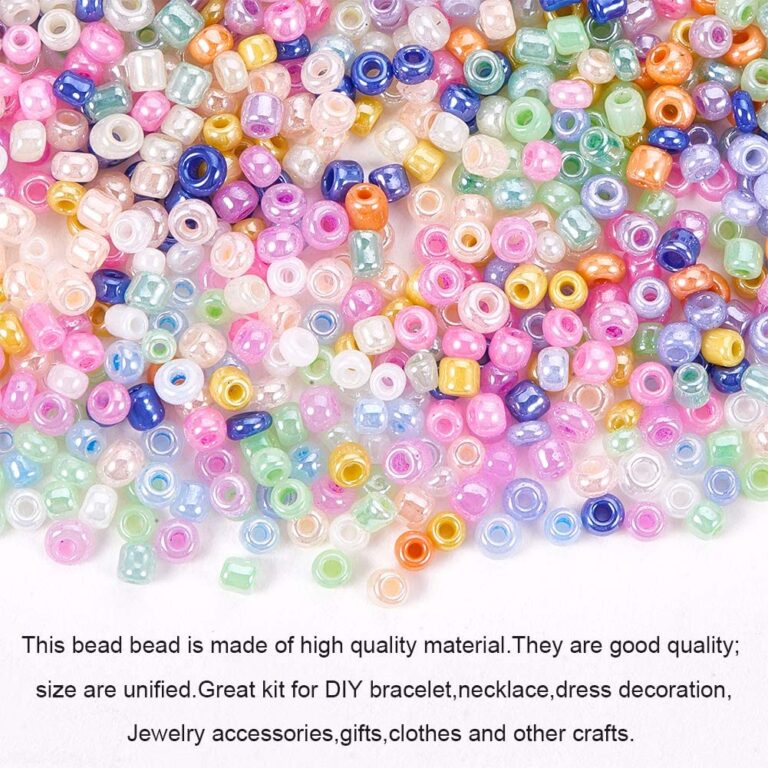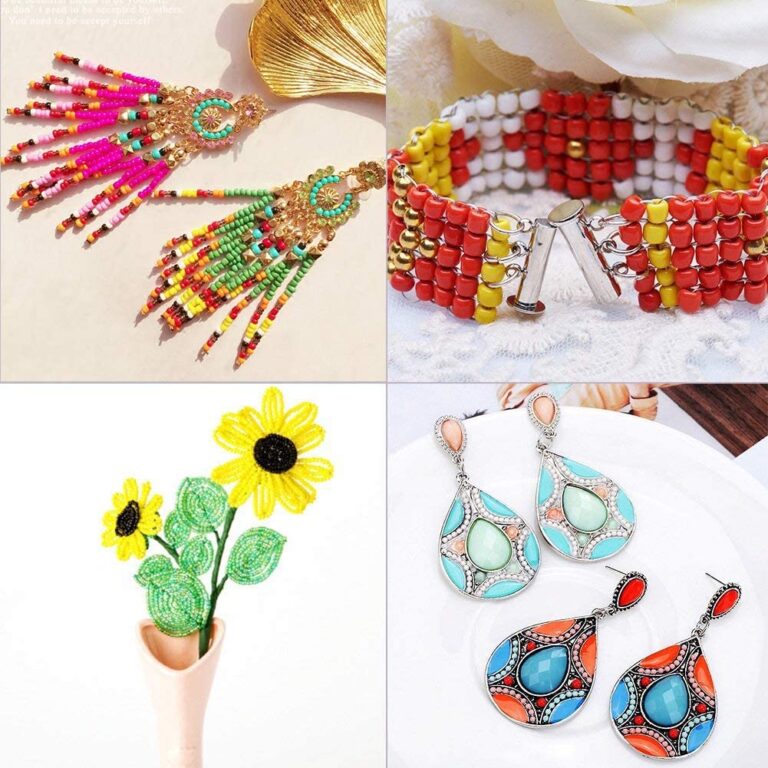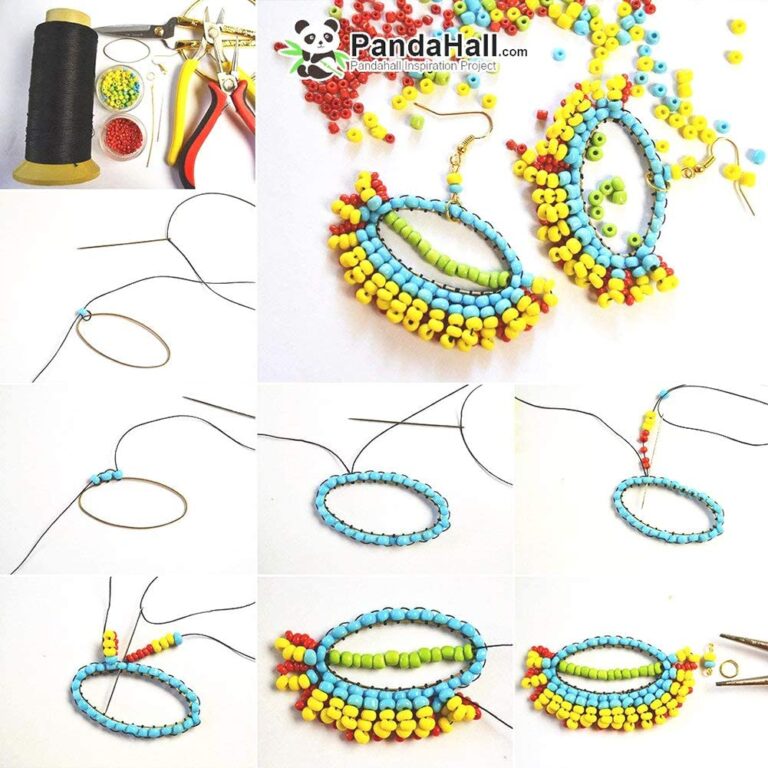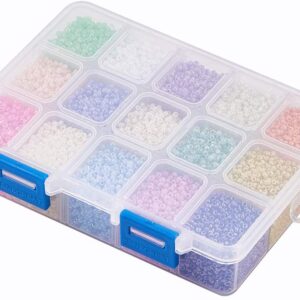 PandaHall Elite 19500pcs 15 Mixed Colors Glass Seed Beads, 2mm Ceylon Round Pony Bead Mini Spacer Czech Beads with 1mm Hole for Jewelry Making
Product Description
Size: 2mm | Colour: 15 Mixed Colors-19500 Pcs
Glass Seed Beads, Ceylon Round, Round, Mixed Color
Specification:
Size:about 2mm in diameter, hole:1mm, about 300pcs/20g/compartment, about 19500pcs/box;
Brand: PandaHall
Plastic Box: 14×10.8x3cm, 1pc.
Color:mixed color
Quantity:19500pcs/box
Material: Glass
Color: Mixed Color
Usage: Beads
Seed Classification: Ceylon
Seed Beads Size: 12/0
Feature:
15 Mixed Colors: use these seed beads in between all your favorite beads or string a whole strand of them, these beads will add a little extra shine to your jewelry-making projects.
Easy to Use: just simple string glass beads through the holes with a beading thread cord and add-on to your loom project! You will be able to make some stunning handmade gifts.