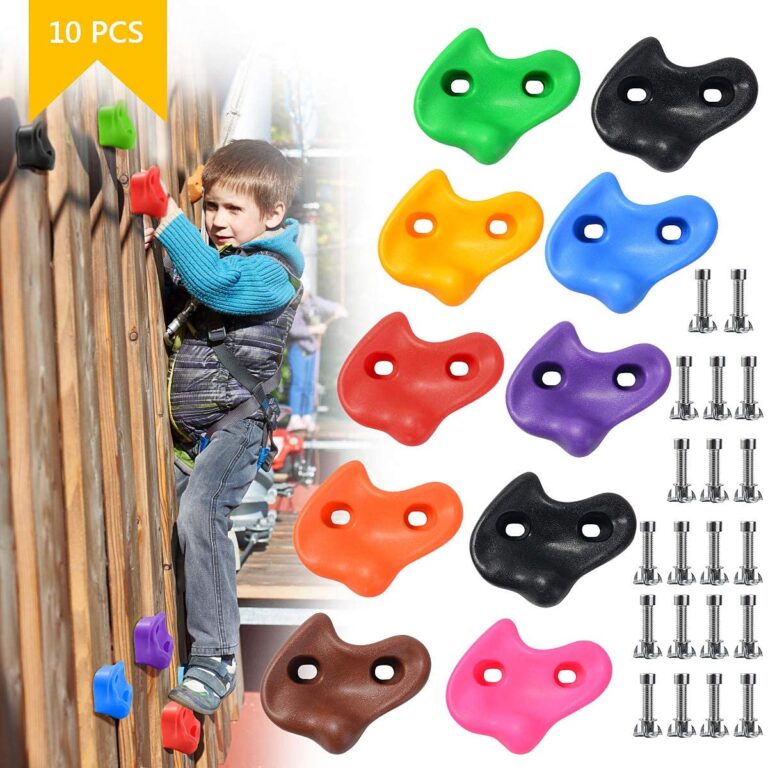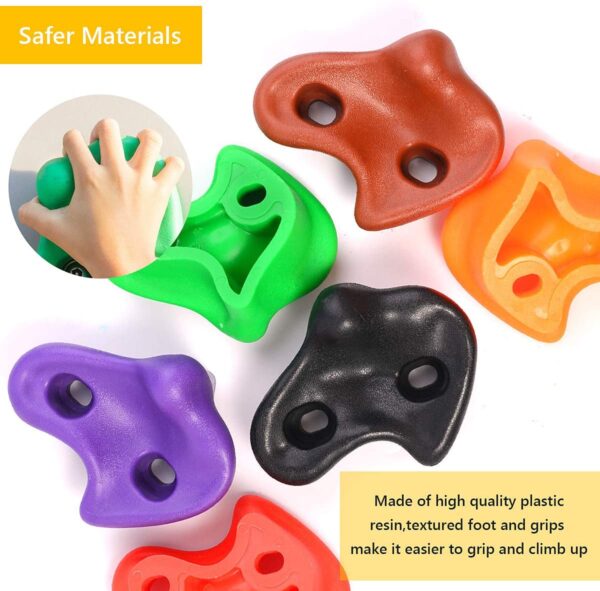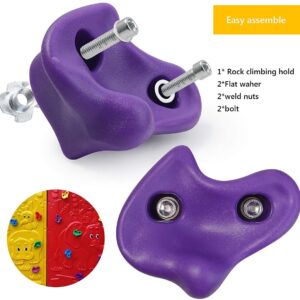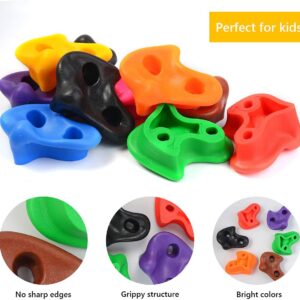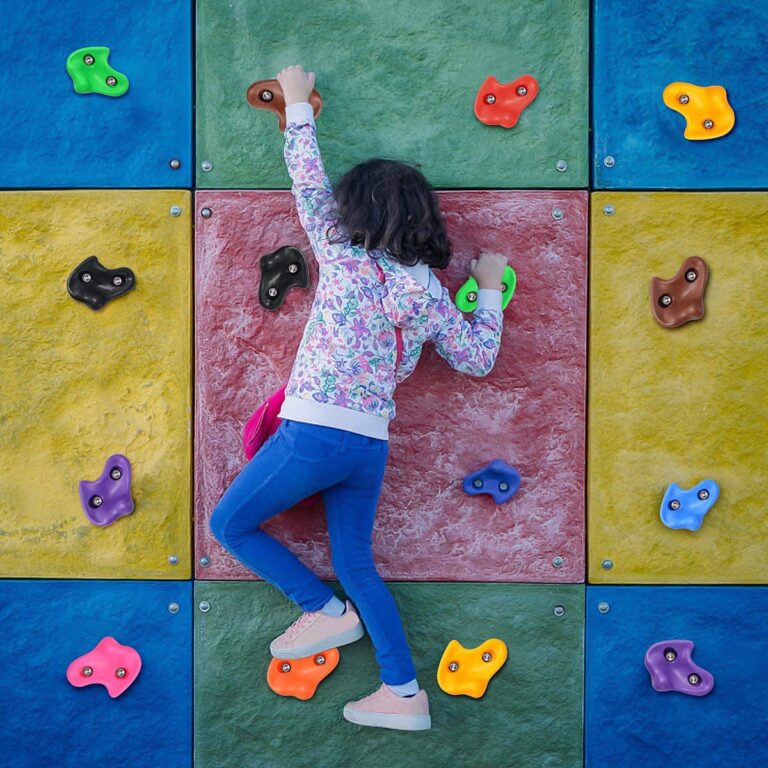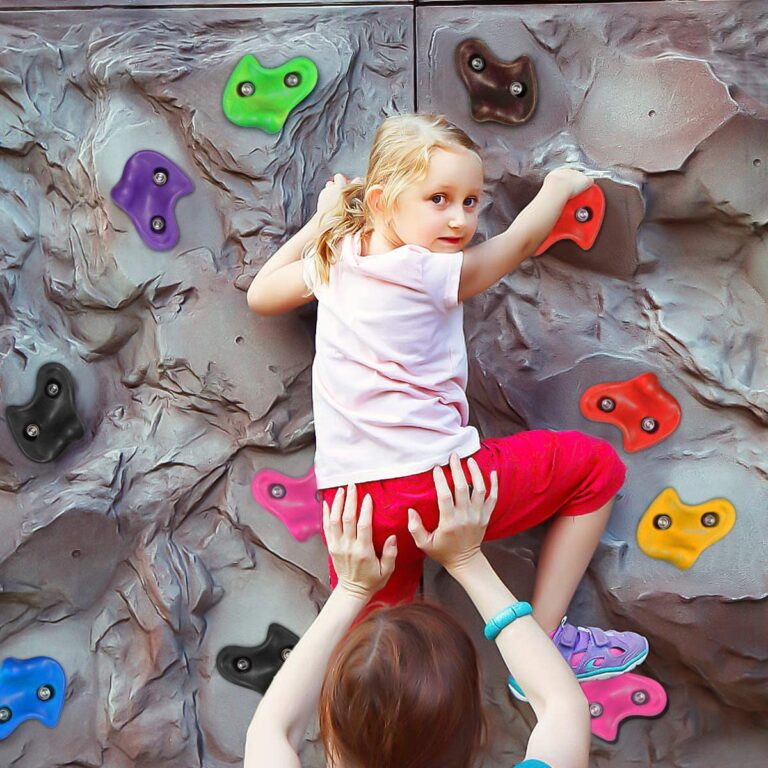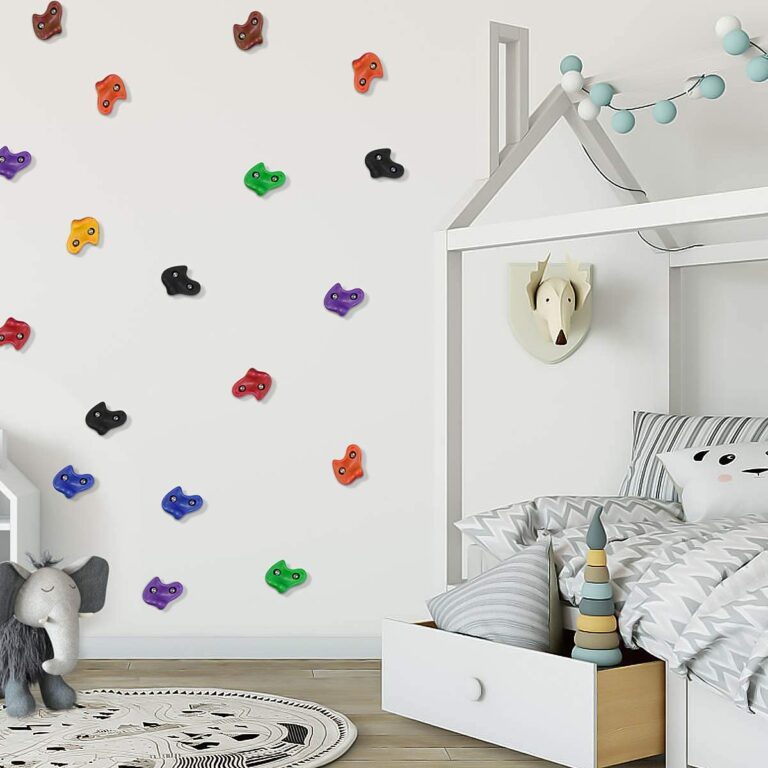 NOBRAND 10× Rock Climbing Holds for Children, Coloured Wall Climbing Stones, Play Tower for Kids Climbing Frame, Tree House, Rock Hold Grab Stones Grip Climbing Kit Includes 10 Screws
Product Description
● CLIMBING KITS: A pack of 10x multi-color climbing wall handles, with 9 exciting colors, makes children's play time more interesting.Accessories: 10x screws M8 zinc plated, washers and nuts.perfect to make you own climbing wall or to attach to any play equipment, wooden climbing frame or other structure.
● SOLID POLY-RESIN CLIMBING STONES: The climbing handle is made of high-quality plastic, strong and durable, with anti-ultraviolet and weatherproof characteristics, it is child-friendly, Just as much fun and healthy active play as if you had a mountain in your back garden!
● EASY TO GRIP: These climbing frames are textured, ergonomically designed, structured surfaces, the structured surface and perfect shapes and sizes of the boulder grips offer children aged 3-13 years a firm and secure grip (curves guaranteed without sharp edges).
● CHILD-PLAY TOWER: Rock climbing is a fun activity.The fun and excitement of sports climbing promotes the growth of children, inspires and motivates children to get up and exercise, and helps them to increase their physical strength, balance and flexibility while maintaining fun.
● OUTDOOR ROCK CLIMBING WALL: The bouldering set can be used everywhere at home when bouldering.Whether it is in the garden, children's room, indoor or outdoor, concrete or wood. For example: climbing walls, climbing scaffolding, tree houses, loft beds.