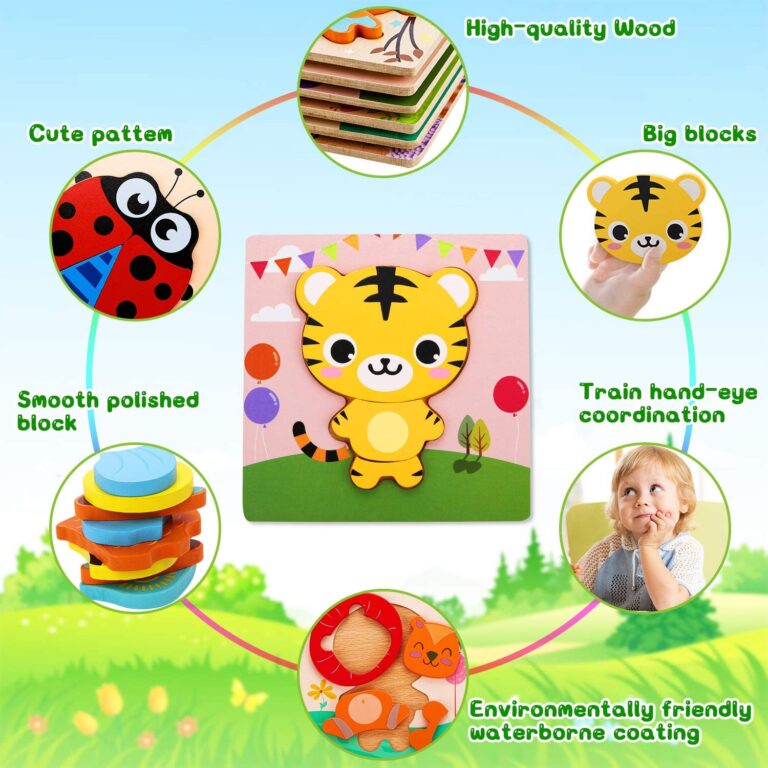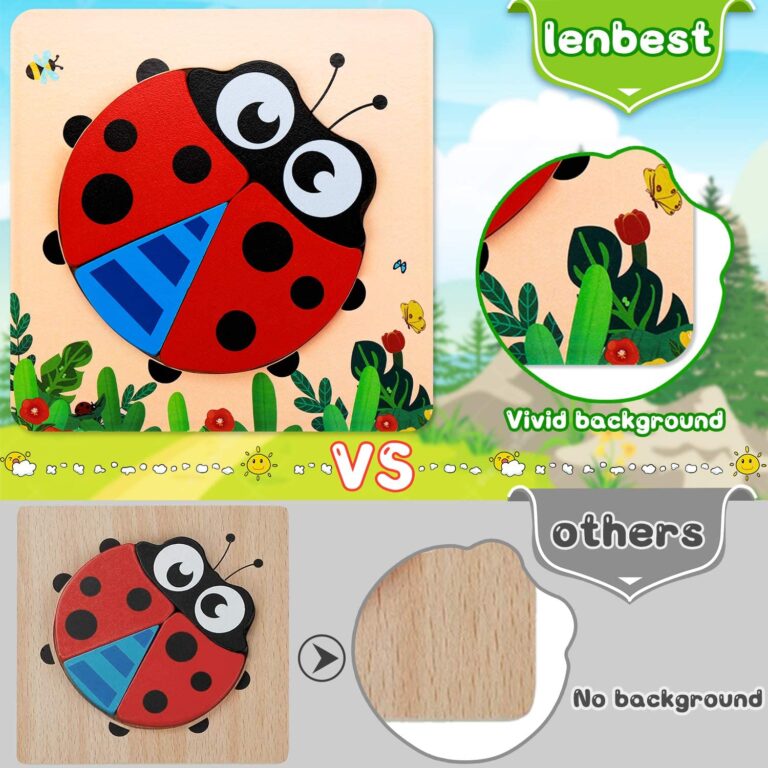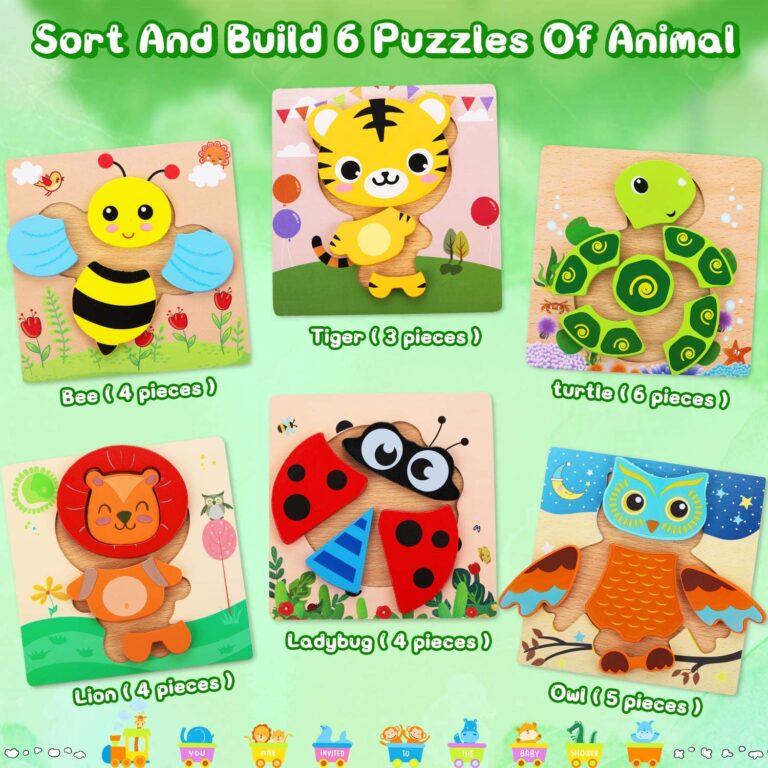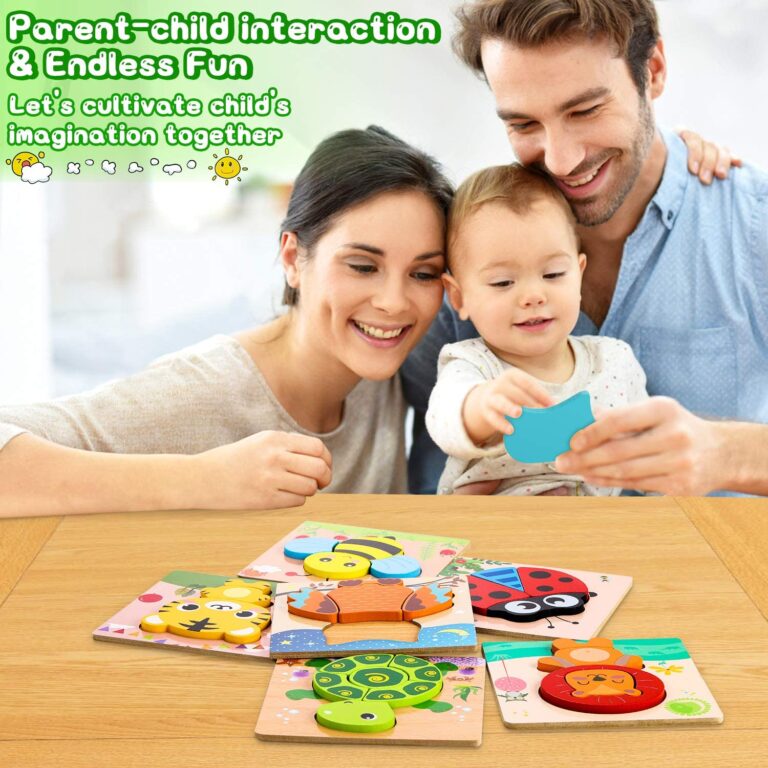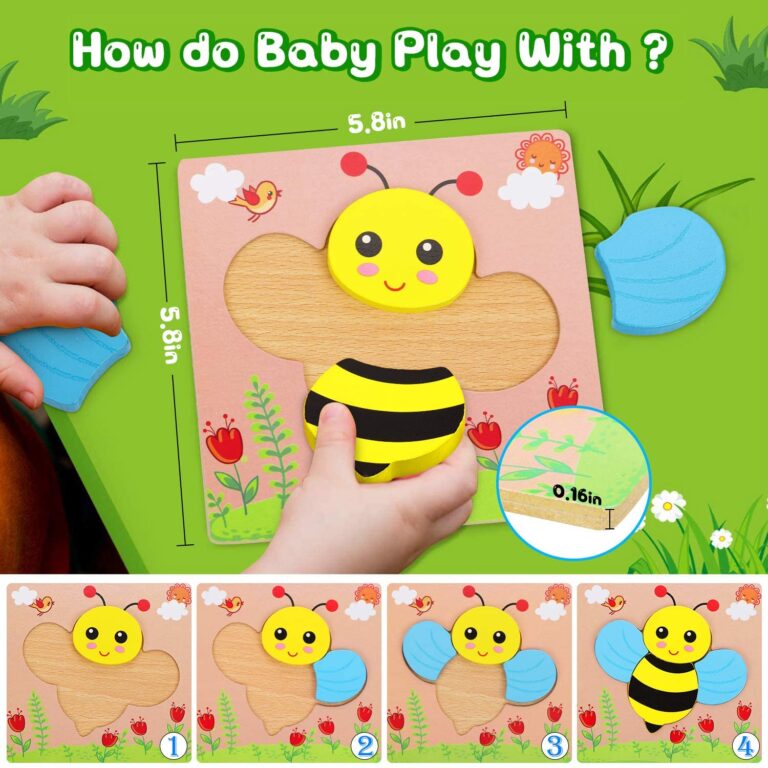 lenbest Wooden Puzzles, 6 Pack Animal Wooden Jigsaw Puzzles Set Educational Montessori Children Puzzle Toys for 3 4 5 Year Olds Kids Toddlers Babies
Product Description
● ☀【Colorful & Lovely Puzzle Games】The six favorite sea, land & sky animals for children: Strong tiger, lion king of the forest, swimming turtle, bee in nectar, owl not sleeping, ladybug in the flowers. Funny animal patterns and bright colors are designed to enhance children's ability to learn colors, while inspiring children's exploration and curiosity about the animal world.
● ☀【100% Safe & Durable】Each piece of wood is polished from logs, durable, can withstand possible drops and collisions, and the edges are smooth without worrying about hurting your child's hand. The multi-colored paint is non-toxic and odorless, free of BPA or any harmful ingredients, and protects children's health while maintaining bright colors without fading.
● ☀【Kids Early Education Toys】Touch is one of the first sense that your kids use to explore the world and learn. lenbest animal puzzles as Montessori toys for children to learn in fun games, which is of great help to their growth development. Jigsaw puzzles of appropriate difficulty promote children's problem-solving skills, improve attention & enhance hand-eye coordination.
● ☀【Child-friendly Size & Easy to Carry】Each puzzle is 5.9 x 5.9 x 0.5 in (15 x 15 x 1.3 cm). Reasonable pattern blocks size can prevent children from eating by mistake, easy to handle grip, and it is also easy to carry, to keep children entertained during the journey.
● ☀【Perfect childhood gift】lenbest 6pcs wooden puzzles are packed well in a great sturdy box that holds them all together without spilling all the parts all over the place. The best educational toy for children 1-5 years old. Give your little one a surprise gift! Accompany your little one to spend a wonderful childhood together!