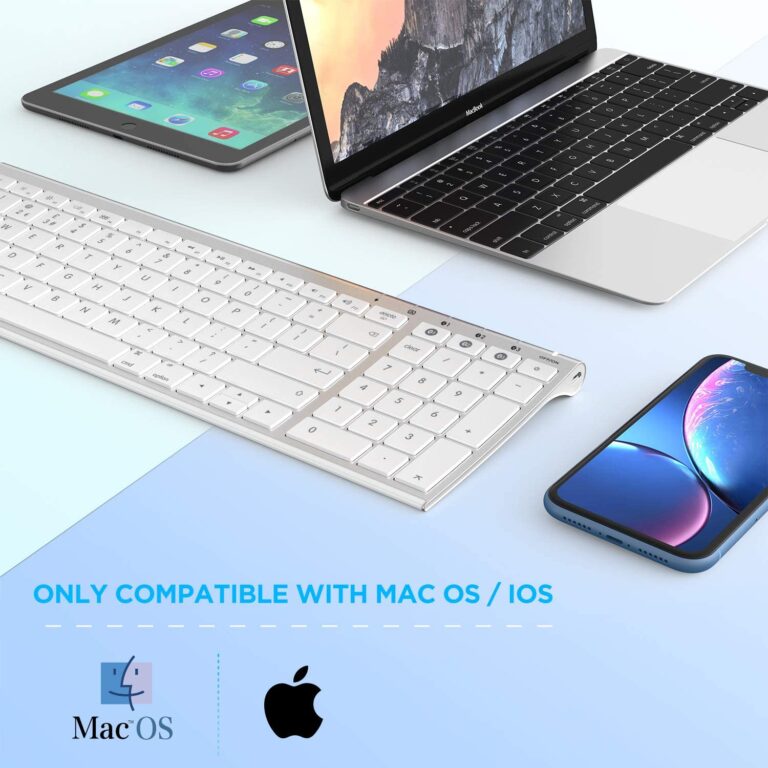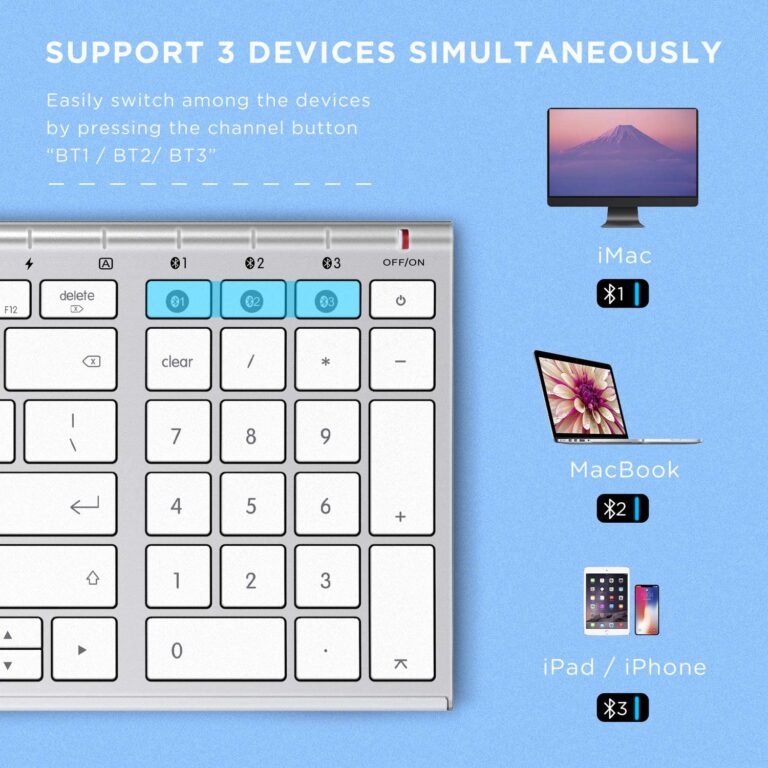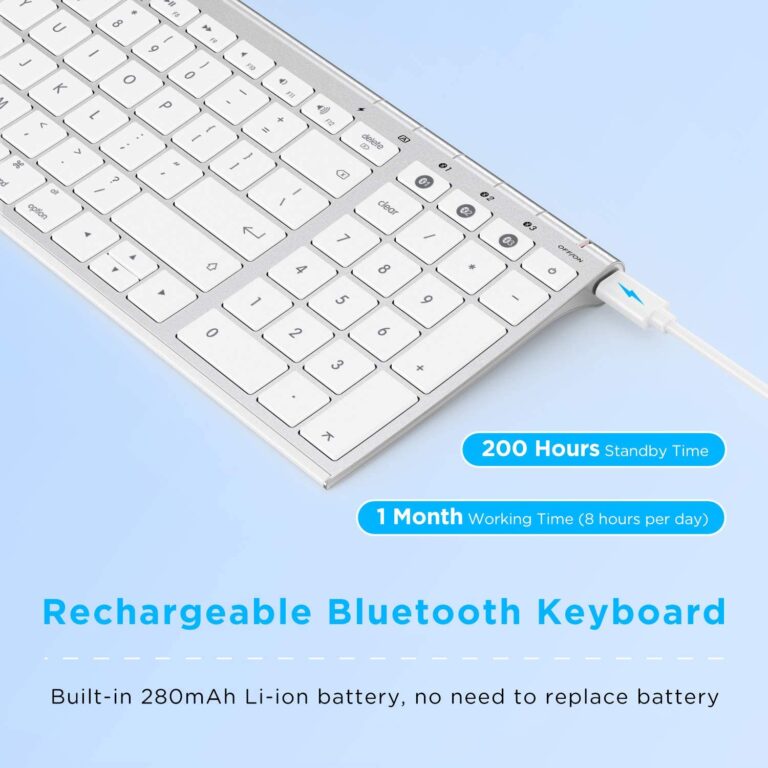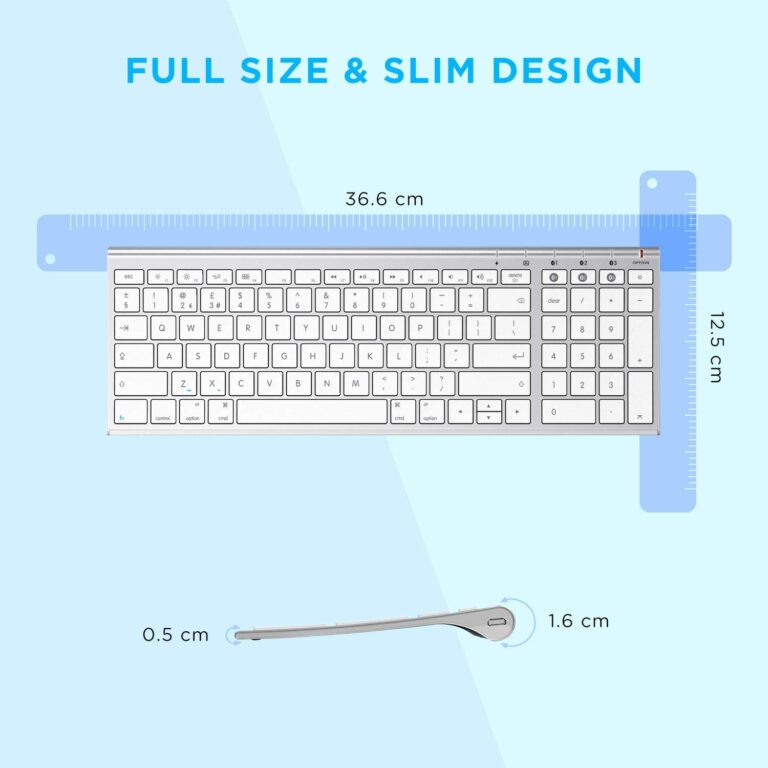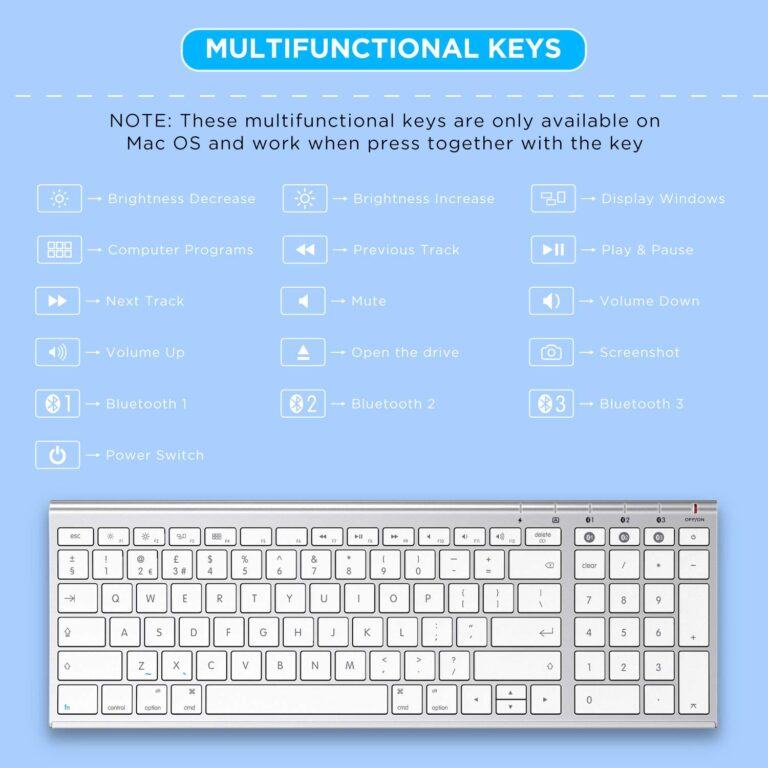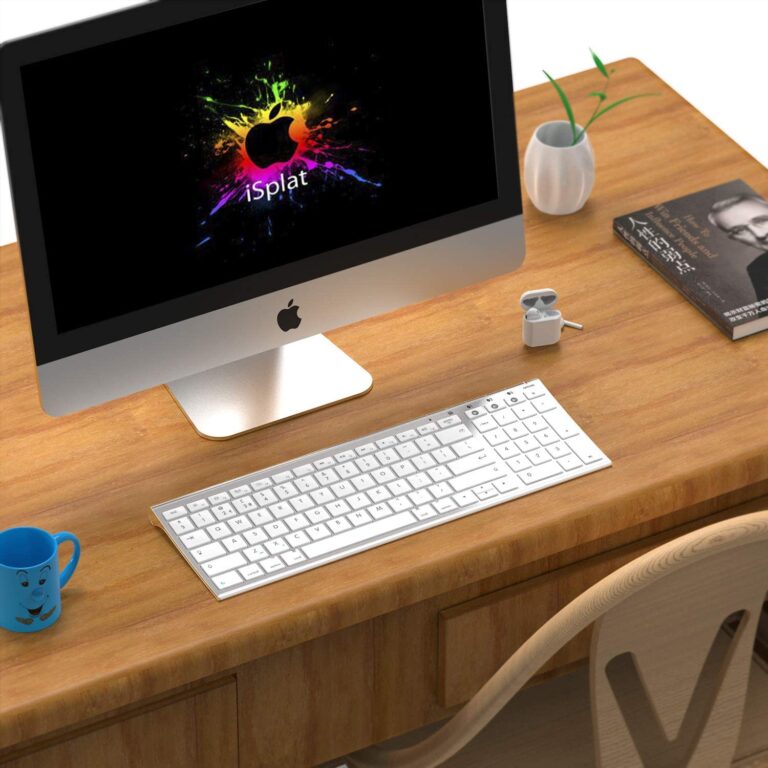 Bluetooth Keyboard for Mac, Jelly Comb KUS015G-2 Multi-Device Wireless Keyboard Full Size Ultra Slim UK QWERTY Specially for Apple OS/iOS Systems, White and Silver
Product Description
● MAC BLUETOOTH KEYBOARD – With Mac UK layout, this Bluetooth keyboard is perfect for Mac OS / iOS devices. You can find the familar symbols as in your iMac, Macbook, iPad, or iPhone.
● MULTI-DEVICE BLUETOOTH KEYBOARD: The universal Bluetooth keyboard supports up to three devices simultaneously (switch by pressing Fn + 1/2/3). It's convenient for you to use it without the hassle to reconnect each time when changing devices.
● RECHARGEABLE WIRELESS KEYBOARD: With built-in lithium battery, the wireless Bluetooth keyboard can be recharged easily with the charging cable included. No need to change batteries any longer. Charging time: about 3 hours. Lasting time: about 1 month (2-hour daily use).
● ULTRA-SLIM KEYBOARD: The Bluetooth keyboard is made of durable aluminum material with ultra-slim design.The thinnest part is just 4 mm. NOTE: F1-F12 keys are multi-media keys by default. If you want them to work normally F1-F12 functions, please press Fn + F1-F12 function keys.
● COMFORTABLE FULL-SIZE KEYBOARD: This full size Bluetooth keyboard is a great choice for both office and home uses. The scissor-switch keys are comfortable to type, precise to control, also with good resilience and fast response. The keyboard will also provide a fast, quiet and pleasing typing experience.