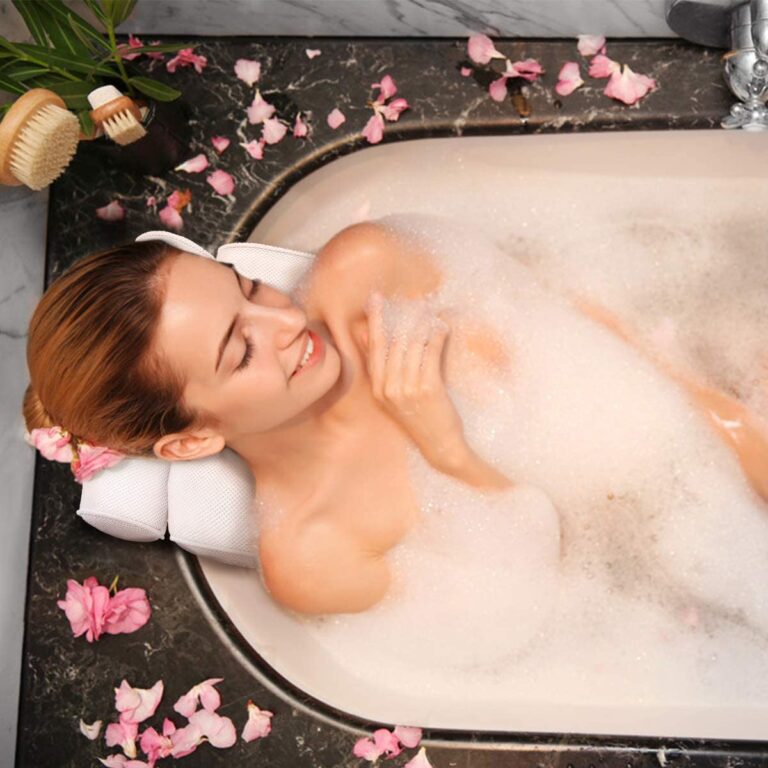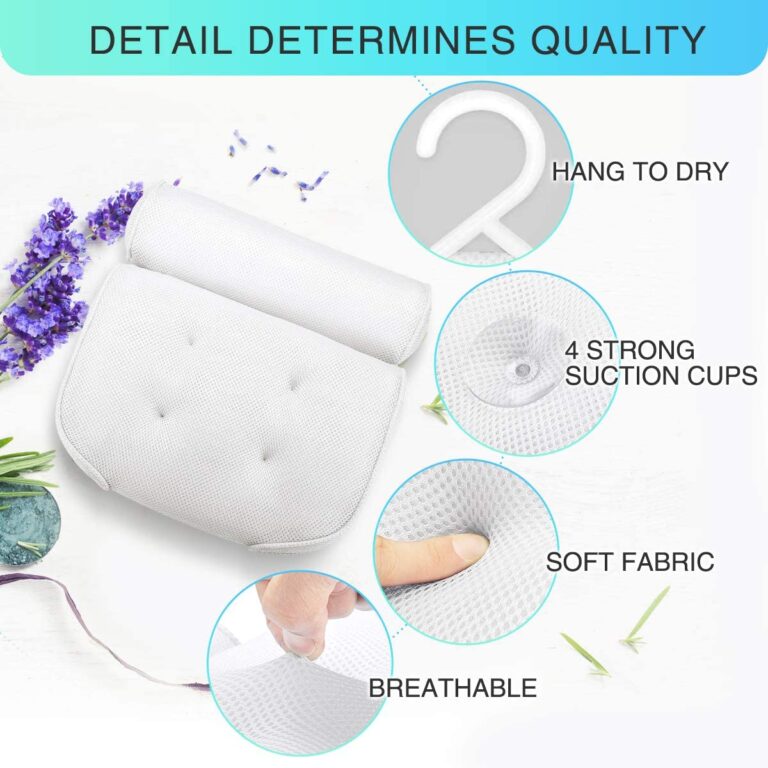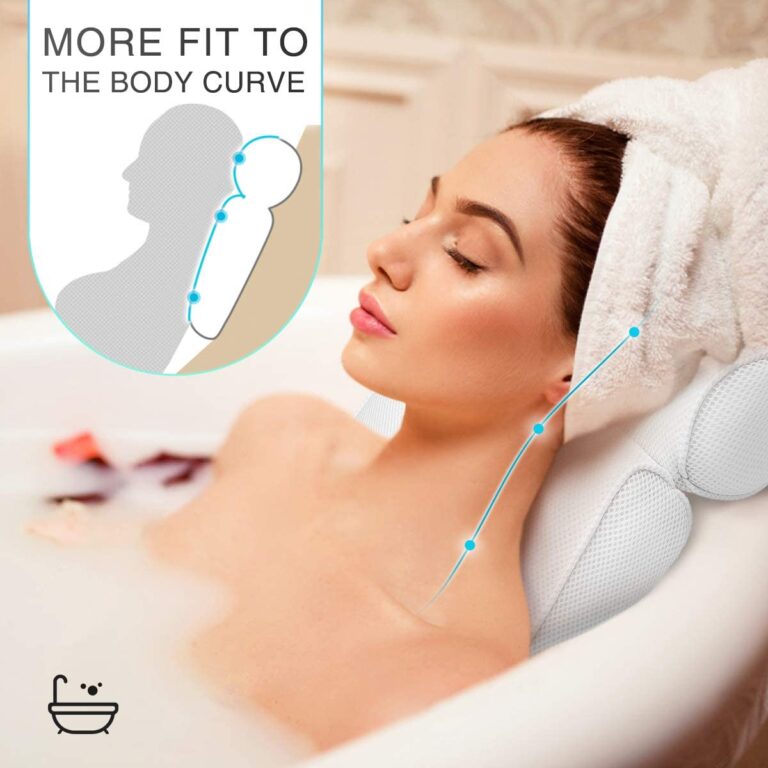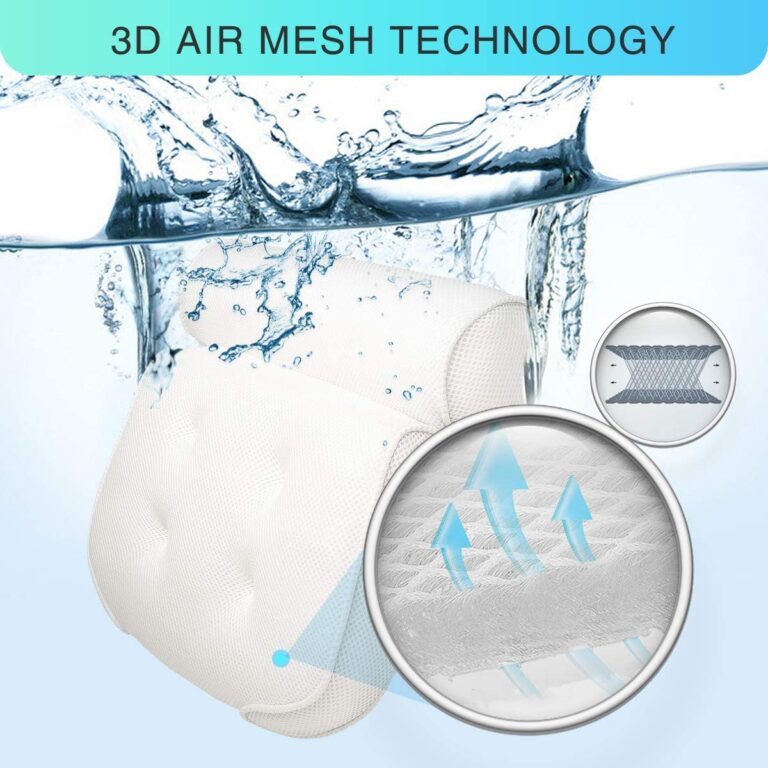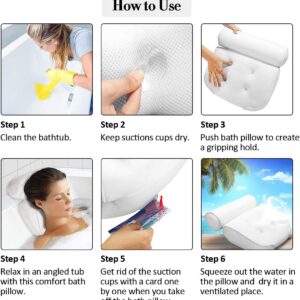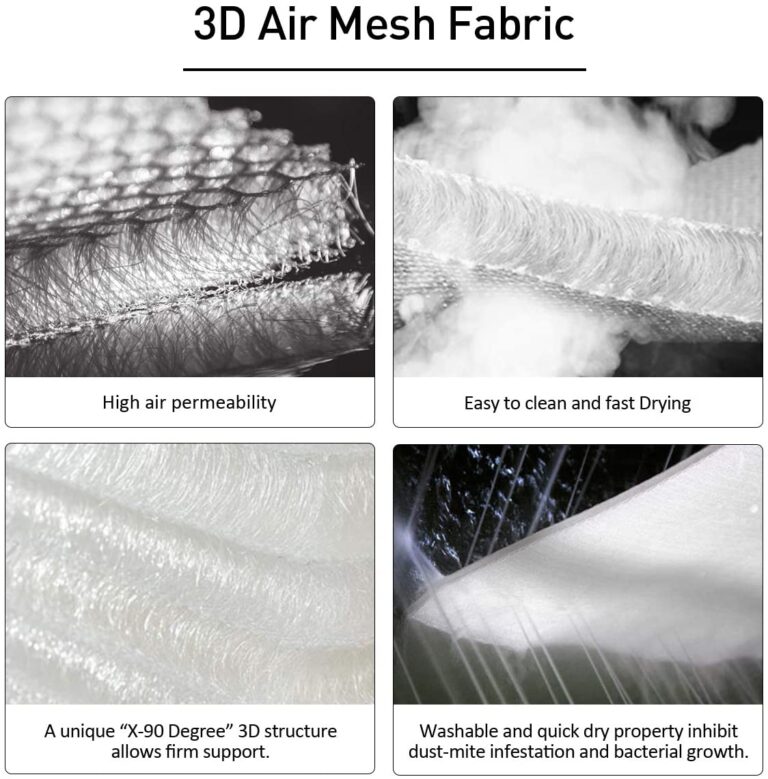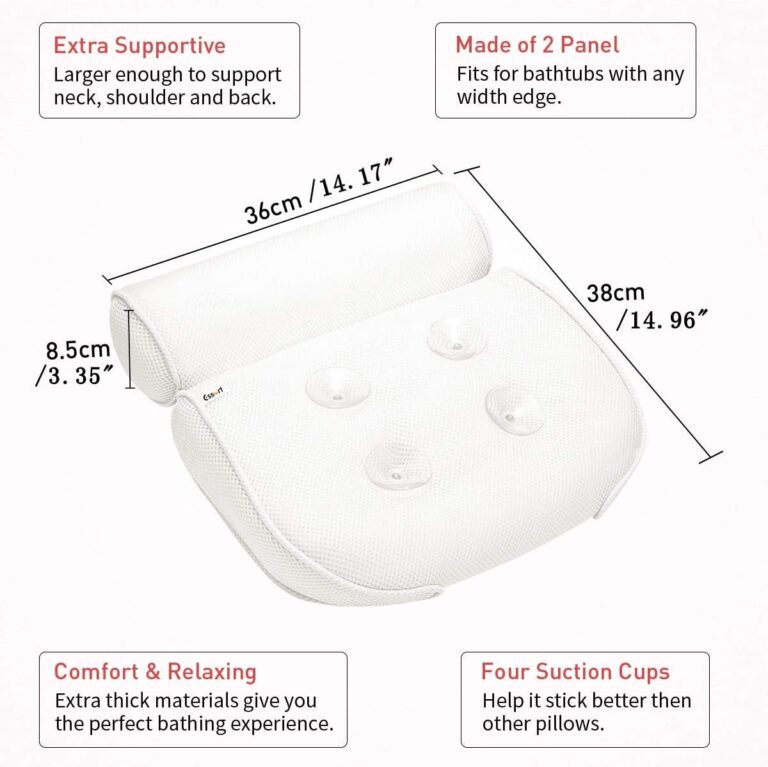 Essort Bath Pillow Spa Bathtub Pillow with 4 Suction Cups, Head, Neck, Back and Shoulder Support Bath Pillows for Hot Tub, Jacuzzi, Home Spa White
Product Description
● ? 【Vacuum Suction Cups】 ESSORT Bath pillow with 4 powerful vacuum suction cups which designed to stay put on any smooth surface, can be kept on the bathtub without slipping when used as backrests and headrests. Support your head and neck, allowing you to enjoy a peaceful and relaxing bath. To avoid the suction cups grow bacteria, please dry them in time after used.
● ? 【Relieve Stress】 The luxury bath pillow is carefully designed and ergonomically designed to provide a higher level of comfort and relax your body. You can read book or watch video in the bathtub. After a long day of tension and tired muscles, the bathtub with premium bath pillow is perfect for relaxation.
● ? 【Widely Applicable】 Bath tub pillow suitable for adults and children. It is also suitable for all shapes and sizes pillow. flexible pillow hinge is adaptable to all hot tubs, Jacuzzi or Spa.
● ? 【Easy to Install】 Bath headrest pillow suckers can be firmly fixed to the tub. After dry your bathtub, simply suck up the suction cup and place the bath pillow for neck in the desired position. Press hard to hold all suckers.
● ? 【Easy to Wash & Remove】 Please never remove the spa shoulder pillow straightly from the bathtub with force, but use a card to gently peel the suction cups from the side. Bathroom pillows adopts open weave mesh material, dries quickly and prevents mold and mildew from building up. Easy to wash & maintain.